Satin Audio Chimera is applied with the best wire production technologies such as highest purity of materials, OCC, Litz and Cryo treatment.
Satin Audio Chimera
has wires made of Highest purity OCC Copper (7N, the purity of 99.9999%) which are mixed with wires made of OCC Silver plated Copper. Besides, Silver and Copper are also known as one of the most conductive materials.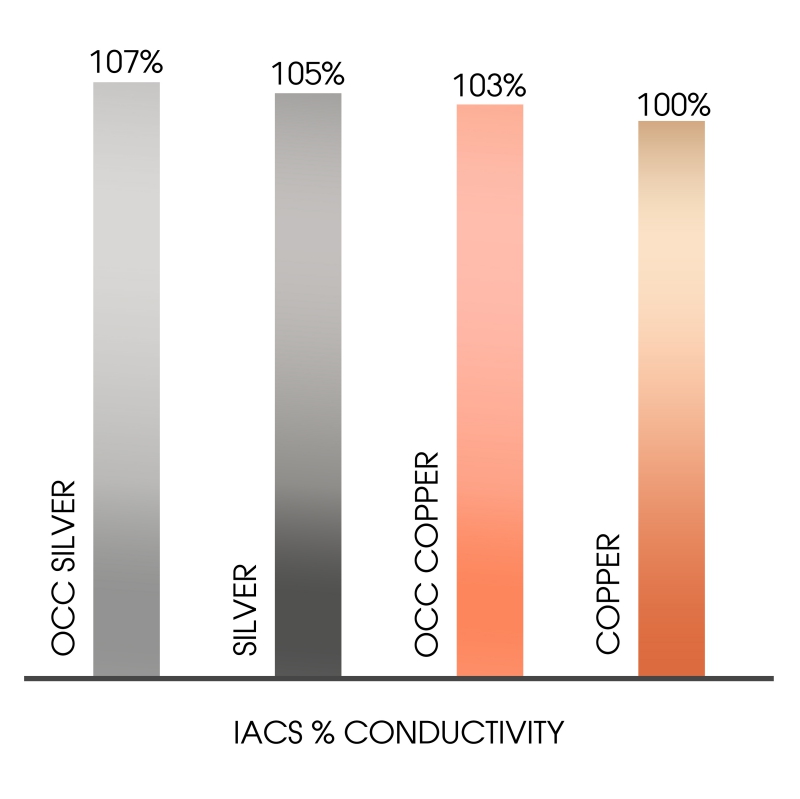 Based on the International Annealed Copper Standard (IACS), the conductivity of Copper is 100% IACS, while that of OCC Copper is up to 103% IACS. At the same time, while the conductivity of Silver is up to 105% IACS, that of OCC Silver reaches 107% IACS. So, it means that thanks to OCC technology, the conductivity of Silver and Copper has increased a considerably.
OCC (Ohno Continuous Casting)
is the most advanced casting technology developed to help defeat annealing issues and virtually eliminate all grain boundaries in copper or silver with a unique patented process. Satin Audio OCC wires are made at one of a very few factories in the world which can apply this advanced technology.
Type 4
construction helps to keep the impedance constant and improve the LCR values of the cables in general. The construction of type 4 is that each wire is twisted together, and then these bundle of twisted wires continue to twist around a central Kevlar damping core.
Litz is the technology designed to reduce the skin effect and proximity effect losses in conductors. Thanks to Litz, there is no possibility that the wires will be oxidizied and turns green.
Cryogenic treatment
is the freezing technology designed to enhance strength and durability of wires and also to improve the sound quality. This deep crygenic process, controlled by a computer, is developed specially for audio cables, slow cool down cycle from room temperature to the temperature of liquid nitrogen (-320 °F)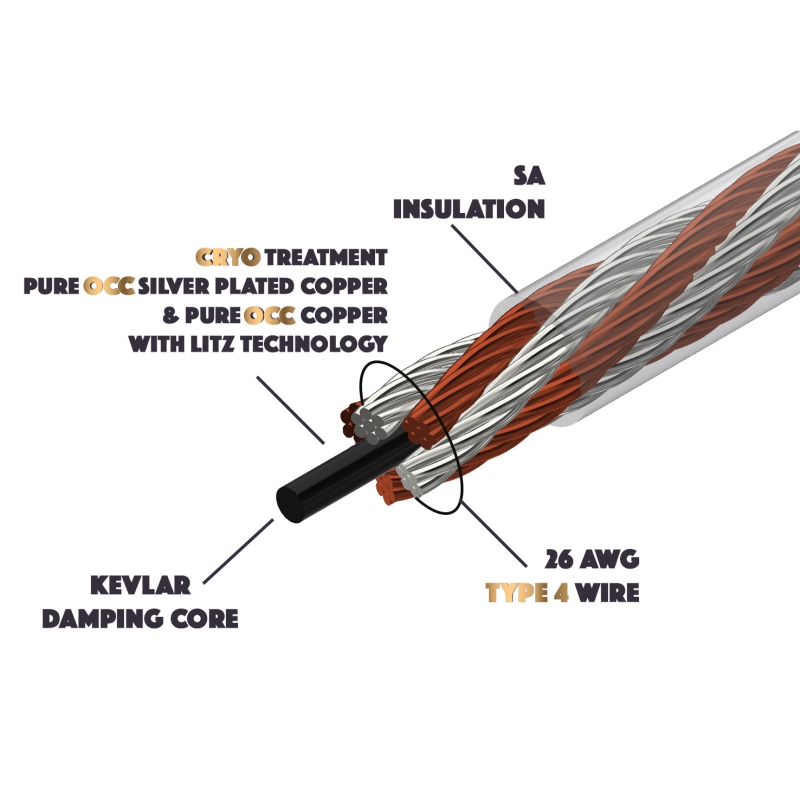 New SA insulation
remains soft for the whole time and help the wires never turn hard or get broken after a period of usage.
Kevlar is a heat- resistant and very strong synthetic fiber. Kevlar has many applications, such as bicyle tires to bulletproof vests, thanks to its high strength to weight ratio. Using Kevlar as damping core inside each strand of wire helps to minimize the vibrations and improve the durability of the cables.
Satin Audio Chimera offers following wire options: standard 4 braids, 6 braids and 8 braids with numerous options for terminations and connectors for a variety of IEMs. 6 braids and 8 braids are designed to support some of the most performance and high end IEMs. Thanks to a reasonable dimension of 26awg per polarity, even an 8 braided cable is still compact and flexible.
Exclusive Satin Audio parts
including 2.5mm balanced plugs, 3.5m, 3.5mm balanced plugs, Y-splitters and 2-pin connectors are used for all Satin Audio Medusa. All SA parts feature silver carbon fiber, silver anodized aluminum for shells and high quality tellurium copper for pins of connectors. There are two versions of Y-splitters with different hole sizes, which ensures that they fit with not just 4 braids, but also 6 or 8 braids.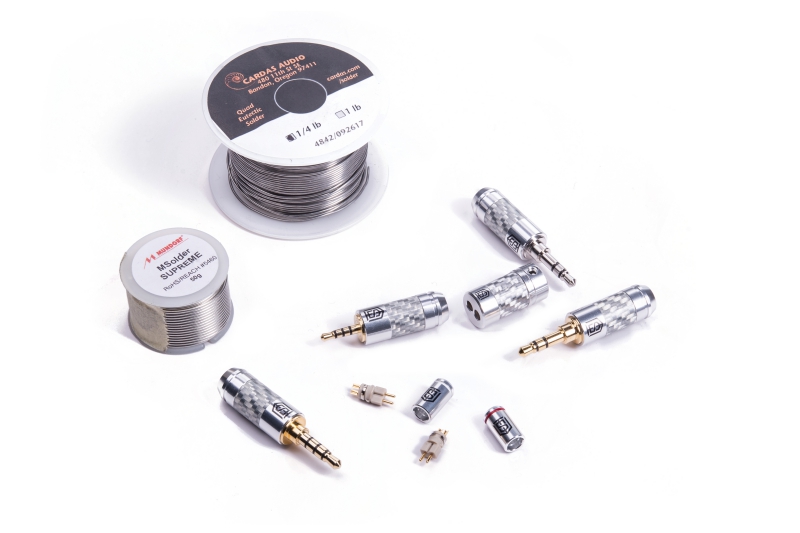 Also, for the best quality weld, we use high quality solders – Mundorf MSolder SUPREME (containing 9.5% silver and 0.1% gold, Made in Germany)